About Porcelain Restoration Devon
Bring the art of restoration home - porcelain restoration and restoration courses in Devon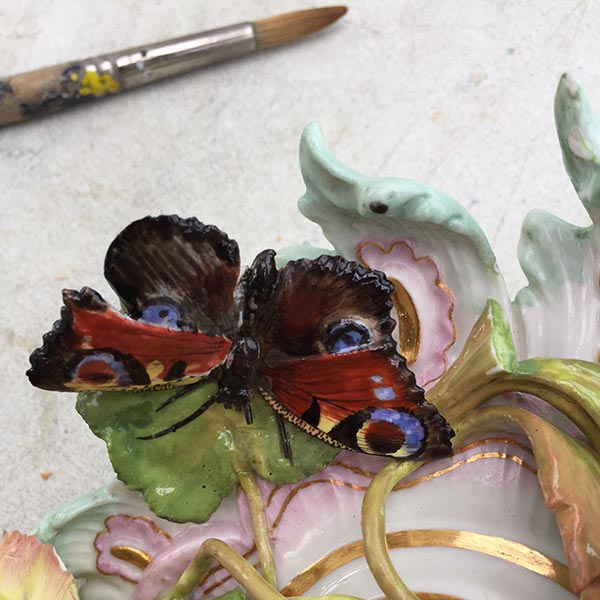 Have you damaged your favourite piece of antique porcelain, priceless pottery or ceramic ware?
My name is Andy Smith. I have been restoring porcelain/enamels and pottery for 43 years. I am based in Devon near Exeter and am minutes from junction 28 M5. I regularly exhibit at the ceramic fairs in Chelsea, Shepton Mallet Antiques fair and Antiques for Everyone in Birmingham.
I have restored for fine art gallery's in Mayfair London, New York dealers and collectors. I specialize in the finest porcelain restoration. I restore porcelain using low bake enamels and the finish is durable and does not fade over time. My claim to fame is that I have worked on the best and the finest from all of the major factories in Europe and the Far East.
I specialize in the finest Meissen to the most detailed Satsuma from Japan. Ceramic restoration takes along time to be competent and it takes a great deal of patience. You can Restore Porcelain or Pottery for 10/20/30 years and still come to a job that is unique in the way you have to tackle it. No job is the same.
With my experience you can be sure of the result and be confident that when you give a piece to me for restoration the result will be second to none.
I restore Antique and Modern pieces and I am very competitive with my prices. Please call or email me with any questions you may have.
Before choosing your restorer always search their gallery for before and after pictures. If the photos are not clear this means the restorer is not proud of their work and are trying to hide the end result. Always research your restorer and ask to see examples of the work.
---